Back to List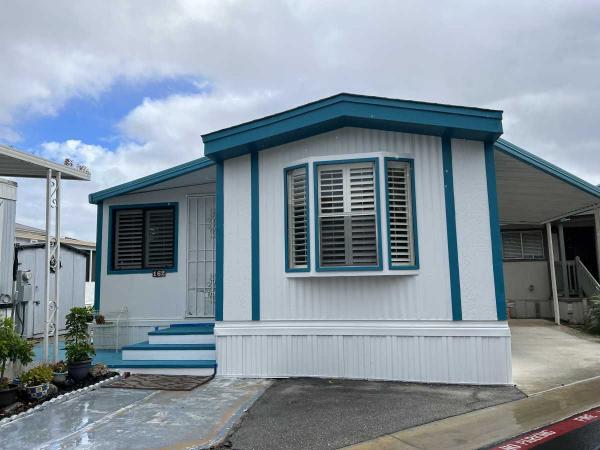 2>
Buy: $75,000
1
1
432 sq. ft. Skyline Super Cute!!!
Listed: 1 Month Ago
Serial # 337102119U
Additional Info
Lot Rent: $1980/per month
---
Home Details
| | | | | |
| --- | --- | --- | --- | --- |
| Hard Panel Ceilings | Panel Walls | Carport | Storage Shed | Deck |
| Patio | Gas Heat | Garbage Disposal | Oven | Refridgerator |
---
Home Location
Surf City Beach Cottages
80 Huntington St. Sp# 162
Huntington Beach, CA 92648
Seller Contact
Premiere Choice Blue Carpet Home Sales
michelle fairchild
7146974302 (714) 697-4302
Send Email to Seller
---
Home Description
Buyers Agents Are Standing By: Be Represented Don't Call Michelle CALL OR TEXT Joshua Lukasiewicz Amber Sutcliffe Kevin Fairchild Super Cute 1 Bed/1 Bath Carport Parking for 2 Cars Easy 2 bed Park Amenities: Heated Pool Jacuzzi Fencing Allowed Upon Approval 2 Pets per Household -Walking Allowed Welcome to Surf City Beach Cottages. This quaint 1984 Skyline is the perfect place to call your home by the sea. Centrally located near downtown Huntington Beach, Shops, entertainment, eating and much more. 2 Blocks from the Ocean!!! I have additional information on other parks as well such as ownership, leases, rent increases, etc. Please call me to represent you in your purchase or to ask me any Questions. This is an important purchase, and I am an expert in my field. I have been negotiating the sale and purchase of mobile/manufactured homes for the last 22 years. I consider myself a go getter and honest. I have chosen this as a full-time career, and I have been very blessed and successful. I appreciate your time in reading this and if you want to enlist an agent who will guide you and help you... Please call me. I can supply you with references of satisfied Buyers and Sellers Please call Michelle "I Can and Will Help You"
View More